Photos of Lettie G. Howard
Offer Insight to Model Ship Builders
Details abound in documentary photography of historic fishing schooner
Starboard bow view, Lettie G. Howard
Readers of our site have asked for photos in addition to the
Lettie G. Howard Plans
we used to illustrate our page
The Hull: Heart of a Ship
, so, we are now offering them in high resolution.
Our
Lettie G. Howard Photo Gallery
of the last existing clipper-bowed inshore Fredonia model fishing schooner come from the 1989 Historic American Engineering Record survey, which was completed when she was de-masted and undergoing restoration, but still offer the ship model builder tremendous detail. HAER documents hist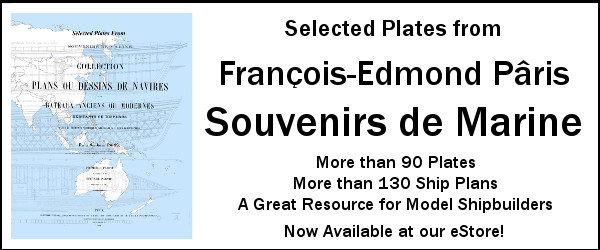 orically significant engineering, industrial, and maritime works in the U.S. The project is administered by the National Park Service, U.S. Department of the Interior. The drawings and photos from those survey are maintained by the Library of Congress.